Bad Credit Loans Up To $5,000
We welcome any credit history
High

-End Information

Security
256-bit SSl

Encryption

TLS Security

Best Practices
Do You Need More Help?
I have one bad credit loan, but now I need another one. Is it possible?
Since different states have varying laws regarding this, you should check the laws where you live regarding a 2nd loan. Besides that, your lender should be able to give you more answers.
What is a bad credit loan?
Bad credit loans are loans that a consumer who has a bad credit rating can get. In some cases, such as with traditional loans, it can be complicated to be approved, so many times it's much easier to look online for fast loans. When we receive your inquiry form, we'll immediately share it with our group of online lenders who might be able to help.
How do bad credit loans work?
The main thing to know about bad credit loans is that there are many online lenders who are happy to process them. It is simple to begin the steps, because the only thing you need to do when starting is to fill out the online inquiry form located on the Zeus Bad Credit Loans website. Submit it and our online support team will share your needs with all of our online lenders. Many lenders will review the request and give a quick lending decision. The next step is getting a loan offer from one of them. You aren't obligated to accept any offer, so take time to read it and understand it first. If you want the loan, then all that is left for you to do is sign the offer. When your lender notifies you that the money is ready, you can get it and spend it on anything, without restriction. Start the process any time by sending in your online request form.
Can I refinance the bad credit loan I already have?
In many cases the answer is yes, but you should contact your lender for an answer with complete details.
Which documents will I need to submit to get my bad credit loan?
Many lenders have their own ways of working, but there are standard documents that you should expect to present. Have a government-issued ID on hand along with proof of your income. You will also need to provide your email address and the details of your bank account. This is enough to get you started, but a lender might reach out to you for more information before or after accepting your loan request.
After getting the money, how do I pay it back?
Ask your specific lender, but you might have options so you can choose which is the most convenient for you. One standard form of payment is through an automatic bank transfer from your account directly to your lender's account. This is safe, because it will help you avoid late fees in case you forget to send in your payment. On the other hand, you need to make sure the money is always available on the due date. Another popular payment option is taking the cash into a store near you. Your lender can supply details on that.
If I miss sending in a payment, what will happen?
If you missed a payment for any reason, your first action should be to contact your lender to negotiate the best way to make it up. After coming up with an agreement, you should still expect to be charged with a late payment fee.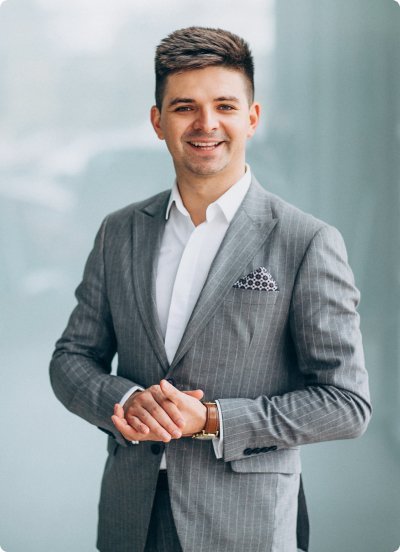 What Are You Waiting for?
Get started today and get a loan of up to $5,000!